Personal Injury FAQs
March 17, 2023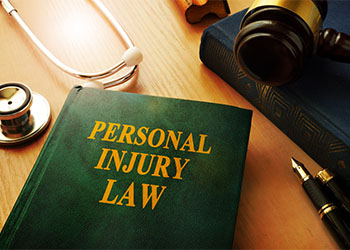 In New York State, personal injury and accident victims are within their rights to pursue fair compensation for their injuries by filing a claim, regardless of the at-fault party. However, understanding the state's personal injury claims process and knowing what to do after an injury or accident can help mitigate potential issues when seeking compensation. A highly-skilled New York State personal injury attorney can answer some of your frequently asked questions about personal injury in the state.
At the Nichols Law Offices, PLLC, Mr. Nichols enjoys giving experienced legal services and advocating for the best interests of personal injury victims and their loved ones. As your lawyer, he has the resources to review your personal situation, educate you about the next steps to take after the incident, and direct you through the claims process. The firm proudly serves clients across Dewitt, Watertown, Utica, Rome, and Oswego, New York.
Filing a Personal Injury Claim in New York
New York is a "no-fault" state for auto accidents. According to the state's no-fault system, the personal injury or accident victim will turn to their own insurance provider – Personal Injury Protection (PIP) coverage – to recover compensation. The PIP insurance will cover medical costs, lost wages, out-of-pocket expenses, and death benefits, regardless of who caused the incident.
However, under certain circumstances, the injured party may be allowed to step outside the no-fault system and file a claim or lawsuit against the at-fault party. To be eligible to opt out, you must have suffered a "serious injury." In New York, a serious injury includes any of the following – suffered in the accident:
Significant disfigurement

Bone fracture

Significant or permanent limitation of use of body organ

Full disability for at least 90 days
In addition, you can file a claim for property damage against the at-fault party. An experienced New York State car accident lawyer can explore your options to recover damages and guide you through the legal procedures involved.
Frequently Asked Questions About Personal Injuries
What should I do after an accident?
After an accident, you should take the following steps where possible:
Remain calm and exit your vehicle carefully.

Call 911 to seek immediate medical treatment for your injuries.

Report the accident to the nearest local police department.

Document your injuries and gather witness statements, police reports, and accident scene pictures.

Document your medical expenses, health records, and other treatments received.

Document your personal account of the accident and how it has affected your daily life and work.

Inform your insurer about the incident.

Hire a skilled lawyer to help file your claims and negotiate a fair settlement with the insurer.
What if I was partially at fault?
However, New York operates using the "pure comparative negligence" rule. Under the system, in an action to recover damages for personal injury, one party's contributory negligence shall not bar their ability to seek damages. However, the total amount of compensation they may recover will be reduced by their fault degree.
According to New York State's pure comparative negligence principle, you will still be eligible to seek compensation even if you were 99% liable for the accident or injury.
I don't feel hurt. Should I still see a doctor?
Getting immediate medical attention after an accident is crucial for your health, safety, personal, and legal reasons. Even if you don't feel hurt, you should still see a qualified doctor:
For your general well-being and safety.

To detect hidden injuries and symptoms.

For proper documentation of your injuries and medical treatments.

To comply with insurance requirements and avoid potential issues with the insurer.
Should I talk with the insurance adjuster?
Talking with the insurance adjuster is never advisable because nothing good can come out of it. Unknown to you, the claims adjuster can interpret your statements wrongly or take your words out of context.
Likewise, the claims specialist can use your statements against you in court or deny or undervalue your claims. The insurance adjuster may also ask conflicting questions to create irregularities in your statements. Therefore, ensure that you discuss this with your lawyer first before speaking with a claims adjuster.
How long do I have to file a personal injury claim?
In New York State, the statute of limitations – maximum time period – for filing a personal injury claim is three years from the date of the accident or injury. Hence, you must bring a civil action to recover damages within three years of the incident.
Do I need to hire a personal injury attorney?
After an accident or injury, hiring a skilled lawyer is crucial to protect your rights. Your attorney can explore your options to recover damages, help file your claims, and guide you through the legal processes involved. Also, your legal counsel can help negotiate a fair financial settlement on your behalf or take additional legal actions if necessary.
Speak With a Personable Attorney
Being involved in an accident can be an overwhelming experience and can affect your mental, physical, and financial health. Regardless, you're not alone. Nichols Law Offices, PLLC is committed to offering highly-personalized guidance and reliable representation to accident victims and their loved ones. Mr. Nichols can walk you through the challenging claim process and help you recover the maximum available damages for your injuries.
Contact Nichols Law Offices, PLLC, today to arrange a case assessment with a seasoned auto accident lawyer. Mr. Nichols can fight compassionately for your legal rights and help you seek the financial justice you deserve. The firm proudly serves clients across Dewitt, Watertown, Utica, Rome, and Oswego, New York.