Should I Use My Own Insurance After a Car Wreck?
March 27, 2022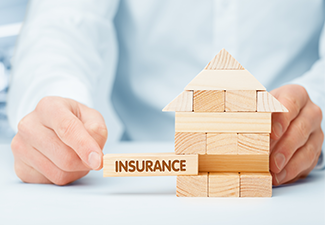 Being involved in a car wreck is always an unexpected and frightening experience. It is difficult to know exactly what a victim of an automobile accident should do following the crash to obtain the compensation they need. Many people who get injured in car accidents in New York wonder, "Should I use my own insurance or file an insurance claim against the other driver's insurer?"
If you were involved in a car wreck, consider speaking with a knowledgeable personal injury attorney to help you understand your legal rights and explore your options for financial compensation through an insurance company.
Nichols Law Offices, PLLC, helps car accident victims pursue successful claims to get maximum compensation for medical bills, the cost of repairing a damaged vehicle, and many other costs and losses. Mr. Nichols handles personal injury and property damage claims pursued by victims of car wrecks in Syracuse, throughout Jefferson County, Watertown, Fort Drum, Utica, and Rome, New York.
Car Accidents & Insurance in New York
When people suffer injuries in car accidents, their options for compensation may be limited, especially in a no-fault insurance state such as New York. No-fault insurance law means that injured victims must first turn to their own insurance company to seek compensation for medical expenses and other losses, regardless of who is responsible for the collision.
Under certain circumstances, accident victims can step outside New York's no-fault insurance system and file a claim against the at-fault party's insurance to get the compensation they need. In New York, injured victims can file a third-party claim if their injury meets the "serious injury" threshold. Under the no-fault law, a serious injury is any of the following:
Fractured bones

Severe disfigurement

Permanent loss or limitation of the use of body organs or extremities

Significant loss or limitation of the use of body systems or functions

Total disability for at least 90 days
If your injury qualifies as "serious injury," you can file a third-party insurance claim against the at-fault party's insurance policy and maximize your recoverable damages. When stepping outside the no-fault system, accident victims can seek compensation for additional categories of losses, including non-economic damages.
Auto Liability Insurance Requirements in New York
All motorists in New York have a legal duty to carry auto liability insurance that meets minimum requirements in the state. Auto liability requirements include at least:
$25,000 in bodily injury coverage (per person)

$50,000 in bodily injury coverage (per accident)

$10,000 in coverage for property damage
There are separate auto liability requirements for deaths caused by automobile accidents in New York. For injuries resulting in death, the limit increases from $25,000 to $50,000 per person and from $50,000 to $100,000 per accident.
How is Fault Determined After a Car Wreck?
When seeking compensation after a car wreck, the other party involved in the accident may claim that you were partially or fully at fault for the crash. Being partially at fault may affect the total amount of your financial compensation. New York is a pure comparative negligence state, in which your compensation can be diminished by the percentage of your fault.
For example, if the other driver involved in the crash failed to signal his intention to change lanes when the crash occurred, but you were driving slightly over the speed limit, you might share 20% of the blame. If your total damages are $50,000, your amount of compensation will be reduced by $10,000.
Contact a Car Accident Attorney at Nichols Law Offices, PLLC
A knowledgeable car accident attorney can help you navigate the insurance claims process after a car wreck and protect your right to maximum compensation. Mr. Nichols can assist you in pursuing your insurance claim through your own insurance company or the at-fault driver's insurer if your injury meets the required threshold. If you have questions about your compensation options, schedule a consultation with an attorney at Nichols Law Offices, PLLC, based in Syracuse, New York. Mr. Nichols serves clients also throughout Jefferson County, Watertown, Fort Drum, Utica, and Rome, New York.