What Are Your Rights After a Rideshare Accident?
July 8, 2022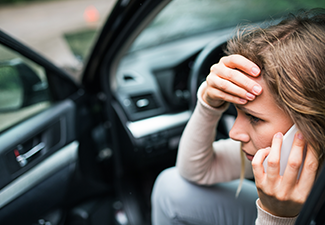 Gone are the days when the bright yellow taxi was the primary rideshare option. Over the past few years, rideshare companies like Uber and Lyft have revolutionized transportation. Modern ridesharing allows individuals to arrange one-way travel on short notice using only a smartphone and credit card. Although today's rideshare provides easy-to-use services, questions arise whenever you place your safety in the hands of another driver.
As more and more rideshare vehicles occupy our roads, there is undoubtedly a greater chance of accident and injury. These rideshare accidents can not only affect drivers and passengers but third-party vehicles as well.
The team at Nichols Law Offices, PLLC, understands the questions that arise when someone is injured in a rideshare accident. The attorney at Nichols Law Offices, PLLC, has the resources, knowledge, and experience to assist you in this challenging time. They proudly serve clients in DeWitt, Syracuse, Rome, Utica, Fort Drum, Watertown, and throughout Jefferson County, New York.
What are Your Rights?
Anyone that has been injured due to the negligence of another driver has the right to file a claim to receive compensation for medical bills, personal damages, loss of work, and pain and suffering. Rideshare companies like Uber and Lyft are required to carry over $1 Million in liability coverage for situations where an accident takes place when the driver is "actively engaged."
That being said, New York State has complex insurance laws, and when you factor in potential insurance coverage gaps for rideshare drivers, understanding the best path for compensation can seem like you are chasing the wind.
A good starting point for some is to allow your car insurance/personal injury protection (PIP) to cover certain losses related to the accident. This can relieve the immediate concern for medical debt and ensure bills don't slip into collections. Once you are able to fully engage in the process, contact an experienced personal injury attorney to help you flip the financial responsibility to the at-fault party.
Beyond PIP, most rideshare companies provide coverage for bodily injuries depending on the "phase" of the driver at the time.
Phase 0 — The rideshare app is closed.
Phase 1 — The rideshare app is open, and the driver is waiting for potential riders.
Phase 2 — The driver has accepted a job and is on the way to pick up the rider.
Phase 3 — The rider is in the rideshare vehicle, and phase 3 ends when the rider exits the vehicle.
Understanding your rights based on rideshare phases can be confusing, and you may need to sue the driver in order to receive compensation. That's why it is vital to work with a knowledgeable New York personal injury attorney to investigate and ensure your rights are protected.
What Should You Do?
Being involved in rideshare accidents can be frustrating and stressful. Thankfully, there are a few steps you can take to ensure your rights are protected and set yourself up for a full recovery:
Seek Medical Attention — Your personal wellness should be your top priority. Insurance companies also have aggressive attorneys at their disposal who will fight to have your claim denied if you refused medical treatment or failed to follow a treatment plan.

Report the Accident — Rideshare agencies typically have specific areas on their websites to report accidents and injuries. In addition, you should also inform your own insurance company of the incident.

Gather Important Information — This includes the name and contact information of the driver and witnesses, photographs, medical records, police reports, and any other documents you think might be helpful to your claim.

Hire an Attorney — Seeking legal representation ensures your rights are protected from start to finish. Navigating a claim alone is risky and working with a trusted personal injury gives you the best chance to fully recover as quickly as possible.
Skilled Legal Guidance
If you or a loved one has been injured in a New York rideshare accident, the best decision is to contact an experienced rideshare accident attorney as soon as possible. Contact the team at Nichols Law Offices, PLLC, today to share your case and learn more about how they can help.
Nichols Law Offices, PLLC serves accident victims and their families in DeWitt, Syracuse, Rome, Utica, Fort Drum, Watertown, and throughout Jefferson County, New York.