What Not to Say to an Insurance Adjuster
Sept. 8, 2021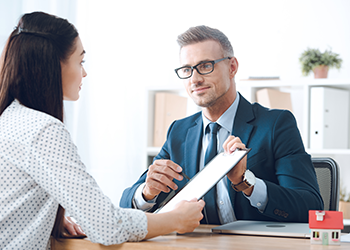 Auto accidents often result in minor to severe injuries, hospitalization, medical costs, missed time at work, and a significant financial burden on the victims and their loved ones. According to statistics from the U.S. Department of Transportation, the annual economic cost due to motor vehicle crashes in New York is an estimated $15.246 billion. Victims of negligent car accidents are entitled to file claims seeking compensation for their injuries. However, when you file your personal injury claims, an insurance adjuster may call you requesting more information about the incident.
Speaking with a claims adjuster without proper guidance or experienced representation can unintentionally hurt your case. Nichols Law Offices, PLLC is dedicated to providing comprehensive legal guidance and reliable representation to car accident victims and their loved ones. As a skilled New York State personal injury attorney, Mr. Nichols can evaluate and investigate the facts of your unique circumstance and handle all communications and negotiations with the insurance company on your behalf.
Nichols Law Offices, PLLC proudly serves clients in Syracuse, New York, and the surrounding areas of Fort Drum, Rome, Utica, Watertown, and throughout Jefferson County.
The Insurance Adjuster's Role
An insurance adjuster, or claims adjuster, is an expert who investigates, evaluates, and settles personal injury and car accident claims. Claims adjusters review case details and determine the fair settlement amount that will cover the victim's injuries, property damages, or losses sustained in an accident. Here are some of the roles of the insurance adjuster:
Assess whether the insurance policy covers the loss

Evaluate injuries and damages suffered by accident victims

Negotiate a fair settlement with the claimants, their attorney, or representatives

Determine the fair settlement amount the insurance provider should pay the plaintiff for their injuries, damages, or losses

Reach out to the claimants' doctors or employers to uncover fraudulent claims

Approve settlement amounts and make sure plaintiffs receive their full payments

Deny fraudulent or false claims

Work with personal injury attorneys on injury claims when required

Refer the injury claims to a private investigator, if necessary
Requests for a Statement
During an investigation, the insurance adjuster may request a statement when asking you about the details of the accident. However, speaking with them without due consultation with your attorney is never a good idea. This can inadvertently affect the outcome of your personal injury claims. Unknown to you, the insurance adjuster may:
Interpret your statement differently or take your words out of context

Use your statement against you to reduce your compensation

Ask contradictory questions in order to create inconsistencies in your statements
To avoid making statements that can hurt your case, it's best to politely say no.
What to Say if You Choose
to Give a Statement
Should you decide to speak to the insurance adjuster, remember the following:
Ask that your conversation or statement not be recorded

Keep your conversation or statement brief

Do not admit that you were responsible for the accident

Only answer questions that you are confident and sure of

Never provide additional information voluntarily

Never sign any document without your attorney's approval
What Information Will
They Ask Me to Provide?
When the claims adjuster contacts you, you may be required to provide any of the following information:
Personal details such as full name, phone number, address, and employer

Details of the bodily injuries, property damage, and other losses suffered

Your personal account of the incident, including where and when it happened, the type of accident, types of cars involved, and who was at fault for the crash

Information about your medical bills, medical records, doctor's appointments, radiologist's reports, and other additional medical records relating to your injury case

Independent medical examinations (IME)

Accident scene photos

Identities of witnesses and statements made by them
Nichols Law Offices: Experience You Can Trust
The insurance adjuster isn't on your side and may not have your best interests at heart. They are working for the insurance provider and searching for ways to reduce your settlement amount. If you receive a call from the insurer's claims adjuster asking for a conversation with you, it is important that you speak with a knowledgeable personal injury attorney as soon as possible for detailed guidance and advocacy.
Mr. Nichols has the experience and resources to assist and represent clients in their personal injury claims. As your legal counsel, he will review all the details of your situation and explore your available legal options to recover damages. Mr. Nichols will estimate your case value and handle all communications with the insurance company and claims adjuster on your behalf. He will continue fighting for your legal rights and attempt to pursue the financial compensation you deserve.
Contact Mr. Nichols today to schedule a simple case evaluation with an experienced personal injury attorney. His firm proudly serves clients in Syracuse, Fort Drum, Rome, Utica, Watertown, and throughout Jefferson County, New York.