What to Do if You Were Hit by a Drunk Driver
June 16, 2021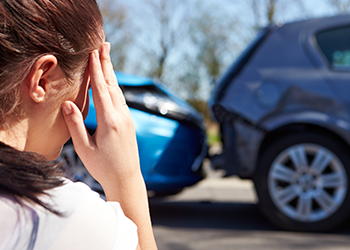 According to statistics from the New York State Department of Motor Vehicles Accident Information System, there were 10,666 total impaired-driving crashes statewide in 2019. Being involved in a traffic crash caused by a drunk or impaired driver can result in severe, life-changing injuries and losses. If you were hit by a drunk driver, you can seek to hold the responsible party accountable and pursue fair compensation for any injuries and damage.
Nichols Law Offices, PLLC is committed to offering experienced legal counsel and aggressive representation to victims of impaired driving accidents. As an experienced New York State personal injury attorney, Craig K. Nichols can review and investigate all of the facts of your case and explore your legal options to recover damages. He will fight to protect your legal rights and help you pursue fair financial compensation to cover medical bills, lost wages and benefits, future medical treatment, or pain and suffering.
Nichols Law Offices, PLLC proudly serves clients across Syracuse, Rome, Utica, Watertown, and throughout Jefferson County, New York.
Steps to Take if You are Hit by a Drunk Driver
The moments following a drunk driving accident can be overwhelming, but what you do — or fail to do — could potentially affect the outcome of your personal injury claims. When involved in an impaired driving accident, here are the steps to take:
Stay calm.

Get to safety. Help other victims to safety, if you can.

Call 911 and seek immediate medical assistance for your injuries and injuries to other victims.

Report the accident to law enforcement.

Collect physical evidence and take mental notes if you suspect intoxication.

Quickly write down or take photos of the vehicle's license plate, make, model, and color.

Document the police report, eye-witness statements and testimonies, and accident scene photos.

Document all of your medical expenses, treatments, and medical appointments.

Document your personal account of the incident and its impact on your day-to-day life.

Notify your insurance company of the incident.

Hire an experienced attorney to negotiate a fair settlement with the insurance company or, if necessary, file a personal injury or wrongful death lawsuit.
Liability in Drunk Driving Accidents
A drunk driver who caused a traffic accident is often held responsible for the victim's injuries in an auto accident. Under certain conditions, however, a business owner in New York may be held responsible for over-serving alcohol to a driver.
New York's Dram Shop Act
Under New York's "dram shop" law, an injured victim may bring a personal injury claim against an alcohol vendor in which the vendor or business owner unlawfully provided alcohol to the person who caused the injuries. In New York, a business or vendor is prohibited from selling alcohol to:
A person who is "actually or apparently" under 21 years of age

A person who is "visibly intoxicated"
To file injury claims against a business or vendor that provided alcohol to a person who caused a traffic accident, the plaintiff needs to prove that:
The driver was intoxicated

The vendor sold or provided alcohol to the intoxicated person

The vendor caused or contributed to the driver's intoxication
Punitive Damages for
Drunk Driving Accidents
Punitive damages in a personal injury case involve additional damages awarded to the plaintiff to further punish the defendant when the defendant's actions are determined to have been willful or wanton negligence, reckless, or a conscious disregard for other lives. Under New York law, it is possible to recover punitive damages for such wanton negligence or reckless conduct to properly compensate victims of the traffic accident.
Work with An Experienced
Personal Injury Attorney
Being injured in an accident caused by a drunk or impaired driver can be devastating. Such an accident can cause serious, life-long damage to your financial, emotional, and physical wellbeing. You don't have to suffer such pain and financial liability all alone. Hiring an experienced New York personal injury attorney is crucial to protect your rights and help you seek fair compensation.
Attorney Craig K. Nichols has the resources and experience to assist and represent clients in personal injury cases involving accidents with drunk or impaired drivers. As your legal counsel, he can:
Review every detail of your case and carry out a comprehensive investigation

Gather information, evidence, and relevant documentation

Work to prove fault and establish liability

Determine the full magnitude of your injuries and estimate case-value

Handle all communications and negotiate a fair settlement with insurance providers

File a personal injury or wrongful death lawsuit, when necessary
Craig K. Nichols will fight to protect your best interests and help you hold the liable party accountable. He will help you seek financial compensation to cover your injuries, property damage, or loss. Having a skilled attorney on your side can make a big difference in your personal injury case.
Contact Nichols Law Offices, PLLC, today to schedule a one-on-one case assessment with a skilled drunk driving accident attorney. Craig K. Nichols can offer you the experienced legal guidance, support, and strong representation you need in your personal injury case. The firm proudly serves clients in Syracuse, Rome, Utica, Watertown, and throughout Jefferson County.