Who Will Pay My Medical Bills After an Accident?
May 17, 2022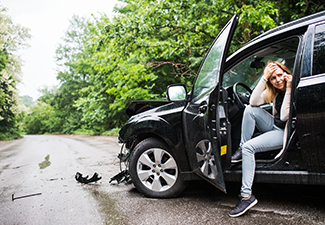 Accidents happen every day, and most of the time you're able to walk away no worse for the wear. However, some accidents can leave you seriously injured and needing medical attention. When this happens, you'll understandably want to know who's responsible for paying your medical bills. Seeking compensation for an accident like this can be complicated and may require you to file a personal injury claim against the at-fault party.
If you've recently found yourself injured due to an accident and need legal advice on your options, call the Nichols Law Offices, PLLC today. For over three decades, Mr. Nichols has been serving clients in Syracuse, New York, and the surrounding area of Rome, Utica, Fort Drum, Watertown, and throughout Jefferson County.
Car Accidents in New York
One of the most common reasons for a personal injury claim is a car accident. New York is a no-fault insurance state, meaning that no matter who's found liable, you can still seek compensation through your own insurance provider. By law, New York drivers are required to carry certain minimum coverage for bodily injury protection, death, and property damage. If your medical bills exceed your personal coverage, you can then seek damages through the at-fault driver's insurance or by filing a lawsuit against them. Note that the statute of limitations is quite short for filing a claim: only 30 days after an accident.
Other Accidents
Premise Liability
Accidents that occur on someone else's property are referred to as premise liability cases. In these instances, the owner or manager of the property has a duty of care to ensure no one is injured while on their property, and if they are, they may be held liable for the damages. One common example of this is a slip and fall case, and these often occur at businesses such as department or grocery stores. If a customer slips and falls while on your property and injures themselves, they may be able to seek damages if they can prove you knew about the potential hazard and didn't do anything to prevent it, such as cleaning up spilled liquid.
Another frequent example of a premise liability claim is if you're injured from a dog bite. New York dog bite law states that owners are almost always responsible for medical expenses if their dog bites and injures someone else. However, if you want to pursue damages beyond your medical bills, you'll have to prove that the owner knew about their dog's proclivity to inflict injury and neglected to stop them.
Workplace
Accidents also happen frequently at the workplace, and in many cases, you'll be protected under workers' compensation laws. Workers' comp covers medical expenses and lost wages, although you may have to see a doctor that your employer or insurance provider chooses. Workers' comp may also limit your ability to bring a lawsuit against your employer should you receive insufficient coverage, but there may be other options available when you consult with your attorney.
What To Do When You Get a Medical Bill
You'll want to retain as much documentation as you can, and should keep all copies of your bills as well as any doctor's reports or diagnoses. In most cases, you can send the bills to your insurance provider, though you may have to pay out-of-pocket for some. An experienced attorney can help you negotiate with medical providers and your insurance if there's a settlement in the works. In most cases, they will agree to wait to be paid by the final settlement.
Skilled Legal Representation
There are so many things in life we're not in control of, and being the unsuspecting victim of an accident is one of them. Fortunately, in many cases, you can recoup any medical expenses due to injuries sustained—though you may need the help of a personal injury attorney to ensure you're getting your rightful compensation. If you're in the Syracuse, New York area and would like to know more about your options after an accident, contact Nichols Law Offices, PLLC to set up a consultation.