Integrity.
Attention to Detail.
Making A Difference.
Personal Injury Attorney offices in
Dewitt, New York
"TO PUT IN WORDS HOW MR. NICHOLS HELPED WITH A CASE THAT WAS A CLASSIC 'DAVID VERSUS GOLIATH' IS NO EASY FEAT.
I STILL FEEL LIKE I NEED TO CALL HIM JUST TO SAY 'HOW ARE YOU.' NOT MANY LAWYERS MAKE YOU FEEL SO SECURE."
— SONDRIA E.
SYRACUSE, NEW YORK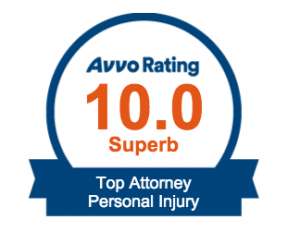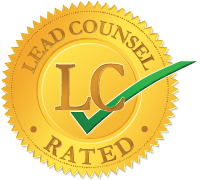 Communication
and
Accessibility
The Key to a Successful Case
With three decades of experience, we've obtained millions for folks who were injured in auto accidents. We have the experience and passion to help you with your injury claim. To us, it's personal. It's why our clients review us so highly. Click testimonials in the top menu to see more.
Resolutions for Your Auto Accident Injury
Getting injured in a car accident can cause not only physical pain but also emotional stress and financial strain. No matter the cause or severity of the accident, you need to hire a personal injury attorney that is experienced with pursuing compensation for your pain and suffering.
Whether the other driver was in a car or a semi-truck, if they were acting carelessly at the time of your accident, you may be entitled to compensation. Nichols Law Offices in Dewitt, New York, serves many of the surrounding cities and towns, including Utica, Rome, Cortland, Oswego, Watertown and Fayetteville.
The cause of the other driver's negligence may be fairly easy to prove if they were driving drunk. Police reports can indicate if they were given a breathalyzer or a field sobriety test. If results show that the other driver was driving under the influence, Craig can help you fight for a high settlement.
On the other hand, it may be more difficult to prove if your accident was caused by a driver that was distracted, whether it was due to texting, calling, eating, or even working a GPS. Attorney Craig Nichols is here to help you — the auto accident victim. Schedule a free consultation now.
Transparency and integrity are key to winning any personal injury case. Determination and grit are equally important. Experience is the foundation that brings all of this together. These traits help us get the highest recoveries possible for our clients.
Integrity. Attention to Detail. Making a Difference. The details of your case make the difference between winning and losing, and we know that. The details make all the difference.
We are passionate about representing every client. We are also as passionate about the community we live in. Every month our staff volunteers at a different local charity. It's what we believe in.
Craig made the recovery process much more bearable. He was very honest about the case and ended up getting me a very good deal.
Craig really took care of me in my time of need and provided me with the compassion and integrity that he is well known for.
I met him two months after losing my husband of 20+ years. His knowledge, his patience, his demeanor made me feel at ease.
Craig Nichols helped me with a complicated personal injury issue. Ultimately I was greatly successful in the matter.
Craig is the best, most responsive Personal injury lawyer in Syracuse. Period! He is available 24x7, knows the law and fights tirelessly for his client.
Highly professional, dedicated, and honest, Mr. Nichols and Paralegal Nicole Misco represented me in my personal injury case. I was very satisfied.
When You Feel Helpless, Craig Is Here for You
Attorney Craig Nichols, with offices in DeWitt, New York, has nearly three decades of experience recovering millions for his clients in their car accidents cases. In his personal injury practice, he's represented a diverse clientele with many different situations and needs.
If you've been injured, you can rely on Mr. Nichols' extensive experience and diligence to work tirelessly to make sure your voice is heard. From slip & falls, and construction accidents to head, brain, & spinal cord injuries, chronic pain, premises liability, and dog bites — he has seen it all. His expertise can provide you with peace of mind knowing that his experience is on your side.
In addition to personal injury legal services, Nichols Law Offices, PLLC, can help you seek compensation for wrongful death cases. If your loved one was killed as the result of carelessness or negligence, you deserve a fair shot at reimbursement for your and their pain and suffering, funeral expenses, medical costs if applicable, and more.
Getting injured and seeking compensation, as well as wrongful death matters, can become quickly overwhelming, frustrating, and emotional. Take some of that weight off your shoulders by hiring a skilled attorney in DeWitt, New York, today. Schedule a free consultation with Craig by calling or filling out the form below.